Hello Basto, before anything, thank you very much for accepting this interview. Could you introduce yourself to our readers?
Hi, I'm Basto and I live on the Belgian/Dutch border. I have a cat by the same name, and I've been active in dance music in general for the last 6 years under different monikers and working for different artists. However, since last year with the release of « Gregory's Theme », things have exploded on an international level, so Basto is my number one priority right now.

Last year you released "Gregory's Theme" & "Again and Again" which pushed you on the front of the lights. What brought you these two productions?
« Gregory's Theme » was inspired by Gregory House, the main character from the hit series House M.D., brilliantly played by Hugh Laurie. I wrote the music on my piano, and it was only later that I got the idea to turn it into a dance track. And well, the rest is history. I had never anticipated, nor could I have dreamed it being such a smash, so imagine my surprise when « Again and Again » became an even bigger hit everywhere. I didn't even want to make a 'sequel' to GT, but both the fans through social media, and Spinnin' Records (the label) were so persistent in their requests for a similar styled follow-up, that I caved. And I must say, I'm so glad I did…;-)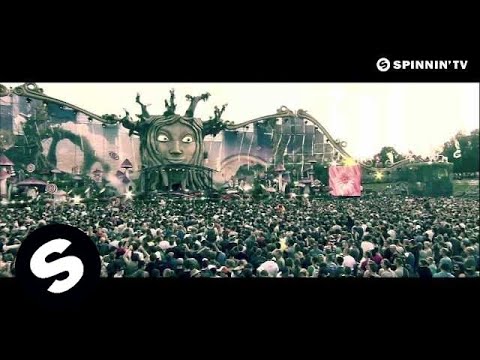 Moreover the videoclip for « Again and Again » was recorded at the famous Tomorrowland festival. What do you think about this festival (which is already sold out this year!)? How did you feel when you played piano in front of thousands people last year?
It's an amazing festival. Is it the best? I don't know, I don't like to rank everything all the time, but it was fabulous to be on the mainstage in front of ten thousands of people not just in a dj booth but with a white grand piano. The energy you get from the crowd is insane.
Shall we have the chance to see you there this year?
Yes, I will be there, on Saturday. Too bad I don't get a slot on the mainstage this year, since I know a lot of people were hoping for it, but I'll make up for it with an even better performance hahaha.
You have just released Cloudbreaker in collaboration with Yves V. What are your future projects?
Are you thinking about preparing an album?
Yes, CloudBreaker's just being released, that is my new Basto Radio Edit of CloudBreaker. And it's doing great. Lots of radios are already picking up the song so fingers crossed. I must say I'm a very lucky guy right now. As for future projects, there's a lot in the pipeline, different remixes, new tracks, some already finished. Also a few very interesting collabs coming up, the first one being with Sidney Samson I think.
An album, good question. It's been in the back of my mind for quite some time now. I think after the Summer, I just might sit down to prepare something, an album or a mini album or an extensive ep… I don't know, but I like the idea. Dance may have become a singles market, but I still feel an album of some sort still puts you on the map as an artist. So keep an eye on the Basto Twitter and FaceBook.
Recently, the electronic music is largely democratized and it is not uncommon to see tracks of "unknown artists" from the "general public" tracklisted by major national radio. What do you think about this evolution? Is it now easier to make know his music?
I don't know if it's exactly like that. Pop music has been that way for quite some time now. Who knew Lady Gaga before « Just Dance », or Katy Perry before « I Kissed A Girl »? The instant fame aspect of pop music is nothing new in itself. The price fabricating a finished product however has democratized, and at the same time, the whole pop/urban/R&B culture has embraced dance in it's broadest form, propelling it right into the mainstream. This has had consequences of course. Never was dance so popular and so omnipresent on radio. Never was there so much opportunity for anyone with talent to shine. But that's also exactly where the greatest difficulty lies. The production standards of dance have risen considerably, so you have to be way more accomplished on a technical level than you needed to be 15 years ago. Also, because of this democratization proces, the competition is much tougher and has increased considerably. Way more people fighting to get their 5 (or rather 3 in this modern day) minutes of fame.
So yes, it is easier to make music now, but I don't know if it's easier to get noticed these days.
With what kind of hardware or/and software are set up your studio?
Ok, how much time do you have? I'm kind of a freak when it comes to gear.
My sequencer of choice is Logic for composing/production, and Ableton Live for creative time stretching and the radio shows.
I have loads of soft synths including the ReFX, Lennar Digital, Native Instruments, Arturia, GMedia etc etc etc… and for fx processors my favorites are UAD, Waves, SoundToys,… (yes loads more).
My hardware list is also endless so let me just say it's a lot and centered around my pride and joy, my SSL AWS-948.

What's your best memory as an artist? And the worst?
I don't have any best or worst memories in that department actually. Everytime I hear a new song of mine on radio or see the crowd respond to a new track, is equally joyful. It's like an instant reminder why you make music, to reach and touch people, and hope to make a positive difference.
Briefly :
I'm really bad with these kind of questions… (I can never choose, but I'll try)
- Your favorite artist? U2
- Your "coup de coeur" of the moment? Joni Mitchell – A Case Of You (more a re-discovery, fenomenal orchestral arrangement)
- Your "all-time" favorite track? U2 – With Or Without You
- What could we find in your MP3 player? Everything, from classical music through jazz to hip hop and heavy metal
Again thank you to you for spending time on this interview. We give you the last word for all the readers of soundunited.fr?
Guys, thank you so much for the love and the support, and for reading my boring answers to the above questions. Hope to see each and everyone of you on the road soon. You're all in my heart.